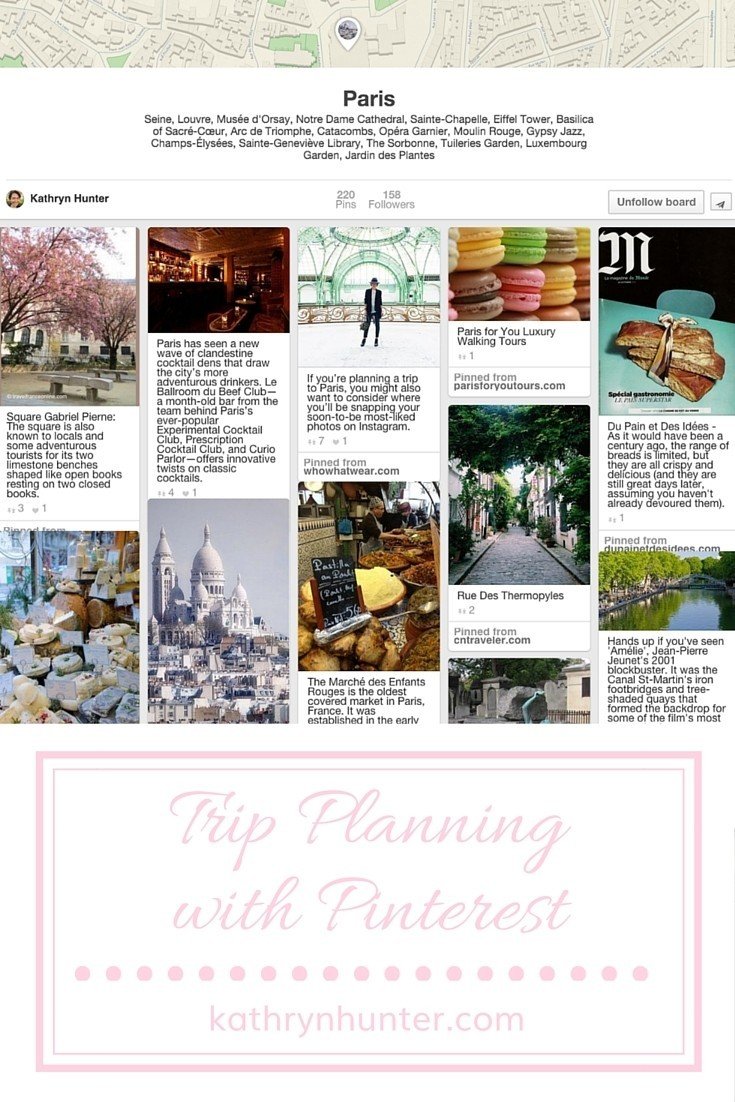 Trip Planning with Pinterest
Pinterest is a fabulous search engine, especially for those of us who are visual people. With the added benefit of being able to store what we find in designated spaces, it's the perfect tool for trip planning.
If you don't already have an account, it's time to open one. Once that's done, go ahead and start a board for your trip. If it makes you more comfortable, keep it secret, but either way, turn on mapping.
Now, where are you going? Pick a place, any place! Good. Now, whenever I write (location) you'll use your destination. Alright, lets get started with the actual trip planning.