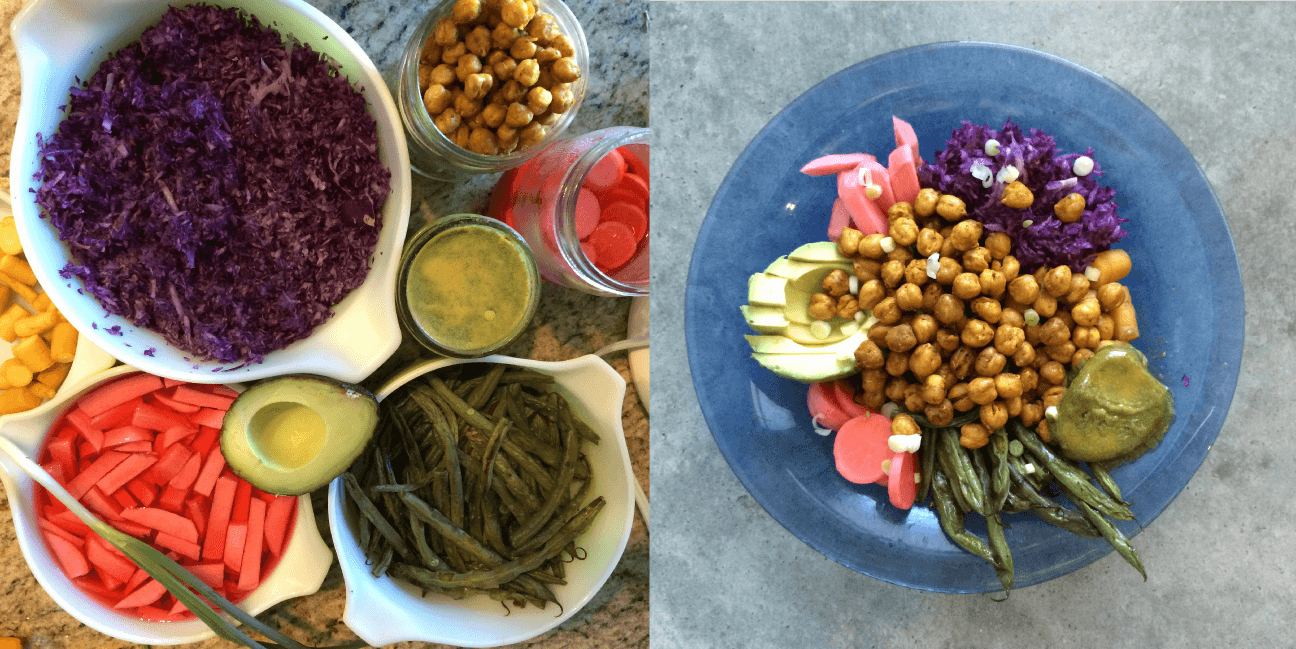 I moved back to Austin at the end of July, after just over six months of wandering. I had forgotten how much goes into setting up a household. Beyond the unpacking and organizing, there's making new purchases for the little ways that each home is different. There's doing the little things that never happened at the previous home. And, there's restocking the kitchen.
Not only is it costly, it's time consuming, especially since I kept forgetting things. I think it's finally squared away now, mostly. I spent more days than I'd like eating prepared foods because neither my kitchen nor my routines were ready for me to start back with previous supportive behaviors, much less adding in the new ones I've developed since.
The smoothies came back first, probably because they were the oldest behavior, though I have switched the medium piece of fruit for a chunk of cucumber. So, my mornings were well taken care of, but then the rest of the day sort of slipped away.
While visiting family I had taken to making nourish bowls for lunch, but here it seemed much harder to get everything in one place, ready to go. I think general overwhelm was getting to me.
The appeal of nourish bowls is the ease, combined with healthy ingredients. Plus, you can combine them however you want. I keep containers of different ingredients in the refrigerator, and pile them in a bowl when I'm ready to pack up or eat, depending on the day.
Right now my list includes:
Radishes Quick Pickled in Champagne Vinegar
Chopped Carrots
Shredded Purple Cabbage
Roasted Green Beans
Thinly Sliced Turnips in Citrus Vinegar
Seasoned Roasted Chickpeas
Sliced Avocado
Sliced Scallion
Green Hippie Dressing
What are your go-tos for a quick and healthy lunch?